Matthew Schwarzkopf
print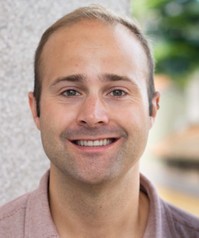 Associate Professor and Researcher at the InnoRenew Centre of Excellence

E-mail: matthew.schwarzkopf@iam.upr.si
Web: http://www.exeter.ac.uk/esi/people/academicandhonorary/witt/
---
Dr. Matthew Schwarzkopf is a Researcher at the InnoRenew Centre of Excellence and an Assistant Professor at the University of Primorska. He earned his Ph.D. in 2014 from Oregon State University, USA with a dual major in Wood Science and Materials Science.
His research has focused on micro-mechanical testing of the wood-adhesive/polymer interphase, optical measurement techniques, wood-plastic composites, low-grade woody biomass utilization, and measurement of micro-scale local surface properties of wood.
He is currently involved in a variety of international projects with topics including: restorative environmental and ergonomic design, cascading recovery of wood, wood-based SME business development, wood modification of under-utilized wood species, and utilization of olive oil by-products from the local Slovenian olive industry.
Matthew holds a MS in Wood Science from Oregon State University (Oregon, USA 2009) and a BS in Forestry from Iowa State University (Iowa, USA 2007).